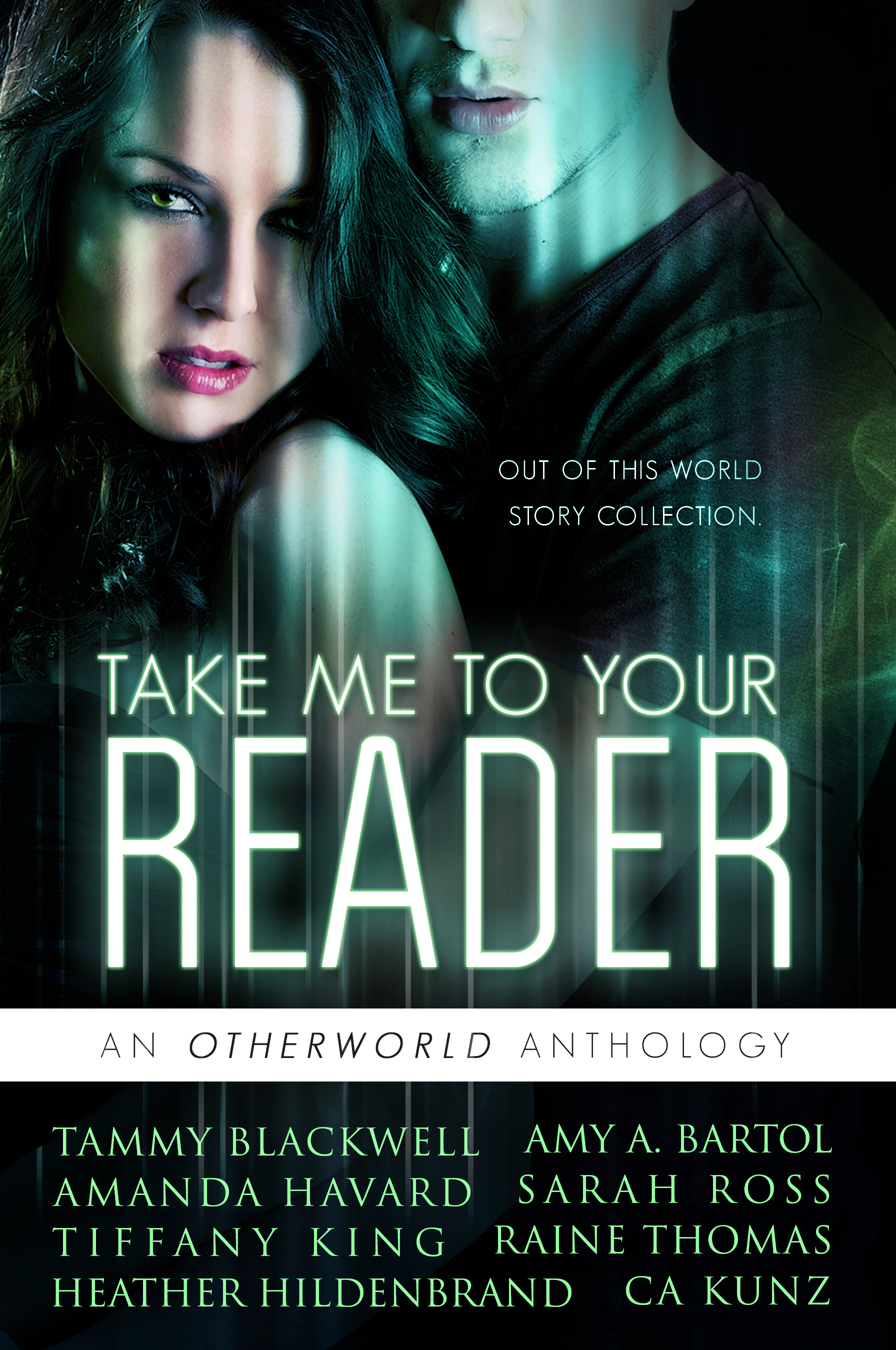 Eight Bestselling Authors Come Together To Bring You An Out Of This World Collection…
The two most powerful questions in the universe are "What if" and "Why not." The best-selling and talented authors who contributed to Take Me To Your Reader let those questions guide them when they composed these original and never-before-published stories that combine the most exquisite parts of science fiction and romance. Escape to new worlds of adventure, bravery and love.
Death divided them. Will she survive his return?
An intergalactic soldier is sent to Earth…
It's always the quiet kid who notices…
Spring Break…extra-terrestrial style!
Discover what happens when extra-terrestrial fantasy meets reality.
An alien-meets-girl kind of story.
A dangerous close encounter will thrust them together.
A girl destined to rule worlds.
Inspired by the UtopYA 2014 writer's conference theme "aliens and outer space," these eight authors and friends combined their extraordinary talents to help support the conference that was created to support established and aspiring writers, bloggers, designers, and other publishing industry experts. Proceeds from the book will fund UtopYA's mission efforts of collaboration, education and inspiration.
You can grab a copy of the anthology from:
Amazon | Smashwords | B&N
For more on UtopYa Con: